4 Great Reasons Dundee Should Be Your Next City Break Destination
As one of Scotland's seven cities, and with the bustling metropolis' of Edinburgh and Glasgow only a few hours away, Dundee is often overlooked.
Yet, Dundee has evolved.
It is shaking off its industrial past and investing in its cool, creative and humorous side. It has become a dynamic city, packed with interesting adventures and everything you need for your next city break.
Here are 4 great reasons you should book your next UK city break in Dundee:
1. Dramatic Scottish Scenery
First, just getting to Dundee from the South is a picturesque adventure.
Travelling up the East Coast either by road or train, you speed over rolling hills, next to craggy cliffs and out onto the open sea.
The east coast road is an easy route to drive and has some delightful stopping points such as the Scottish border town of Berwick-Upon-Tweed, strawberry picking fields and cosy country pubs.
By train, get to Edinburgh and you are an easy hour and a half away from Dundee. The train journey flies by as you admire the views. When you near your destination, you get to cross the great flowing waters of the Firth of Tay on the grand 2.75 mile long Tay Rail Bridge.
Constructed in 1887, The Tay Rail Bridge is 130 years old. Spanning the powerful waters of the Firth, it stands as a testament to engineering and an exceptional welcome to the city itself.
An awe-inspiring view.
Once in the city, you have the best of land and sea, nestled between the large hill to the north called The Law, home to an ancient Iron Age fort, and the wide open waters of the Firth of Tay to the south which flows into the North Sea. Twenty minutes east and you can enjoy all the fun of the beach in the seaside town of Broughty Ferry.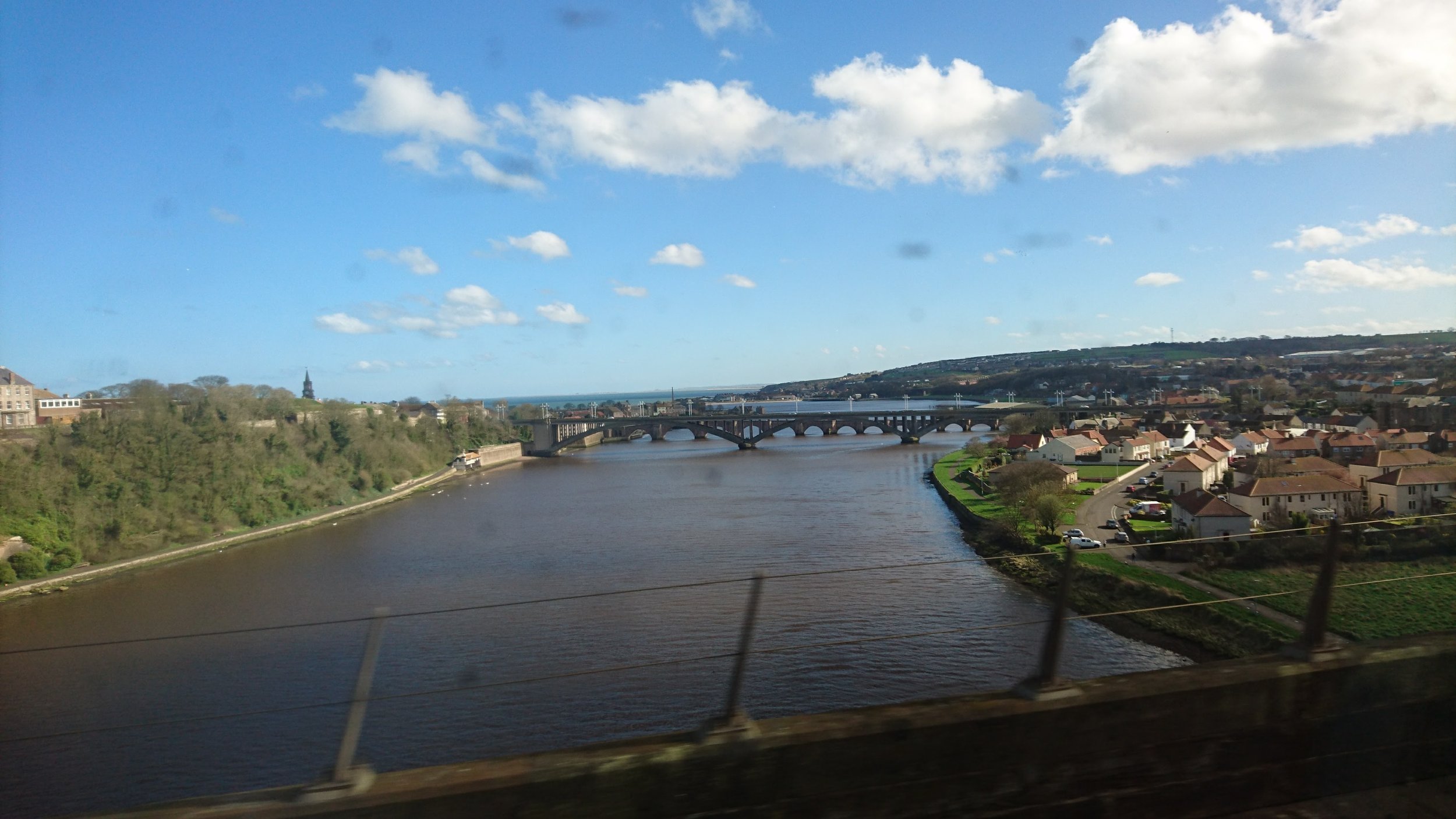 2. Culture, Culture and more Culture
Previously known for its primary exports of "Jute, Jam and Journalism" the two former industries died out over 50 years ago since then Dundee has grown out of its industrial roots and evolved into a fascinating creative hub.
Recently designated as a UNESCO City Of Design, and about to unveil Scotland's first V&A Design Museum, the city is perfect for travellers looking for an unusual UK city break beyond the traditional London, Cardiff, Edinburgh triangle.
Kengo Kuma & Associates, who also designed the Tokyo 2020 Olympic Stadium, have designed a domineering structure for the new V&A museum. Perched on the edge of the Firth it looks as if it is about to jet off over the water. The Museum promises to show and house the best of Scottish design and will be open to guests in summer 2018.
Beyond the newer additions, the city centre is awash with Dundee's comical history.
Along the high-street, you can stumble upon statues of Desperate Dan and other Beano favourites which were first created and printed in Dundee by DC Thomson in 1938.
Another popular DC Thomson character and Scotland's favourite Schoolboy scamp, Oor Wullie, is commemorated in bronze outside the McManus Museum. Wullie is irreverently aiming his peashooter at an imposing statue of Robert Burns nearby. This cheeky fun typifies the Dundee sense of humour. Travellers can also try out their Scottish accent while reading the hilarious poem Oor Wullie has scribbled onto the wall "Tae Robbie Burns".
Due to the cities creative past and creative future, there are plenty of art galleries and boutique stores spread across the city, perfect to stumble across whilst out exploring.
Have you spotted any other interesting creatures on the streets of Dundee?
3. Mmm...Food
For a small city, there are plenty of options for great eats in Dundee. They have the full selection of international cuisines, award-winning restaurants and quirky independent eateries that make it a delicious destination for any food lover.
For cheap but hearty dishes cosy up in Madigan's Food Emporium that offers a range of daily specials surrounded by hundreds of second-hand books in this quirky little hideaway. The home-made hummus and toasted flatbreads are highly recommended along with a warming and whimsical pot of tea, especially in the colder months.
Wander a few streets over and you'll come across the Manchurian Chinese Restaurant.
Don't let the unassuming building in the middle of a back street put you off. Head upstairs and you can enjoy the finest of traditional Chinese food, taking the classics we know and love and elevating them to be something even more delicious and special. The Monkfish fillet and Tofu Hot Pot is particularly scrumptious, and all reasonably priced for a meal out.
Travellers looking for a treat, a special occasion, or for a true fine dining experience will also be spoiled for choice with three spectacular restaurants; Collinson's, Castlehill and The Tayberry, each with their own unique style and gastronomic feats. I enjoyed a spectacular eight courses at Castlehill and the photo's do not the food justice!
Have you eaten anywhere in Dundee that you would recommend?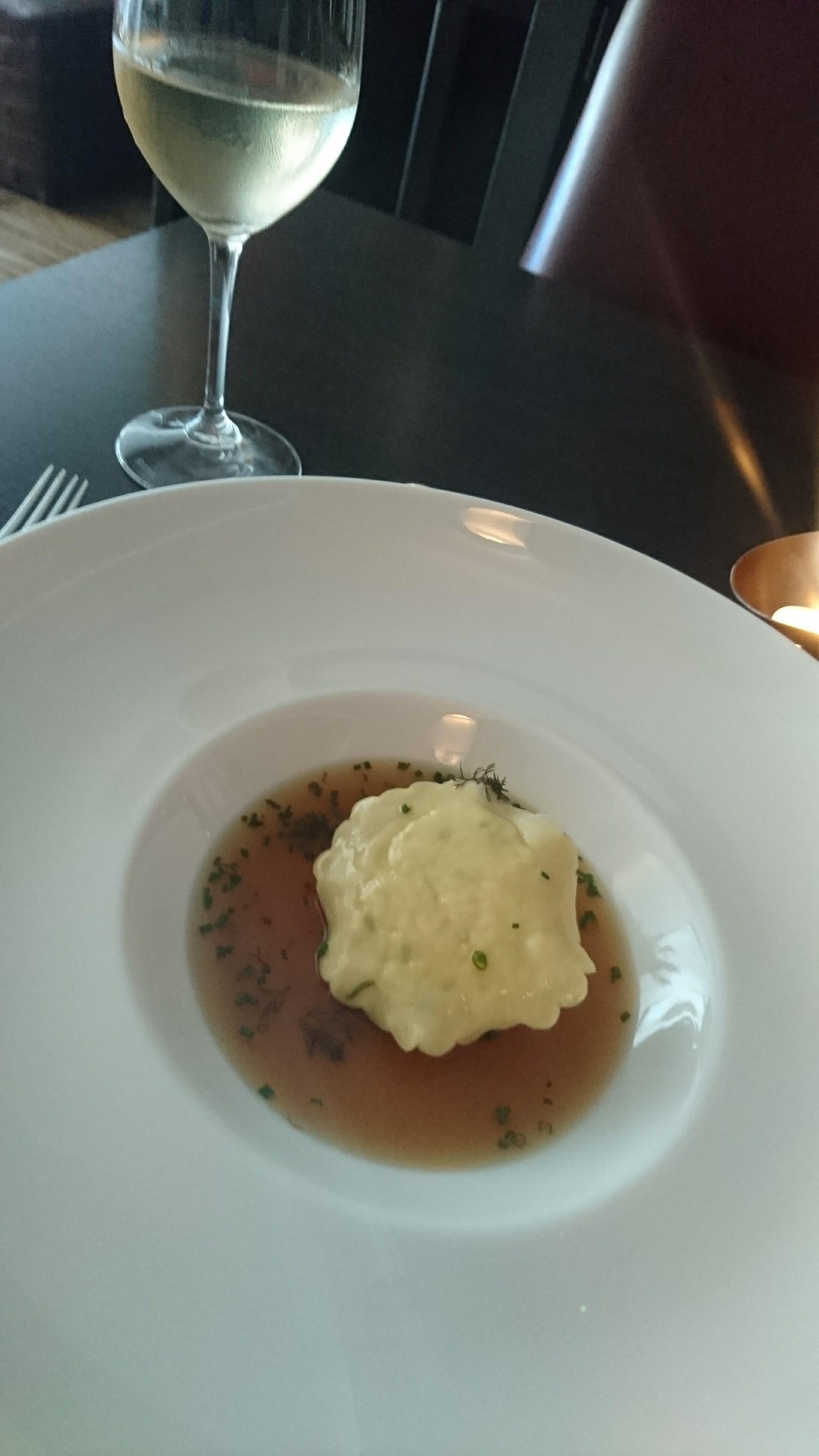 4. History
Dundee was a popular industrial seaport, famously fought over by English and Scottish forces, wealthy from textiles, whaling and marmalade trades. Explore this rich history at the Verdant Works textile museum, the hill fort atop The Law, the oldest wooden warship the HMS Unicorn at the Victoria Docks or head to the coast to Broughty Castle.
Wannabe adventurers can even play on the RRS Discovery, Captain Scott's Antarctic legendary vessel and accompanying exhibits tell of the crew's landmark journey. Travellers should also keep an eye out for the penguins that can be spotted strolling about town…
With the decline of traditional trades, Dundee also is home to some more surprising industries. Did you know the Lemmings computer games were made by the Dundee based DMA Design? Since the success of that franchise, Dundee is now home to four games studios and DMA Design are now known as Rockstar North, an internationally renowned studio that produces games like Grand Theft Auto. Pop to the McManus museum for more about the fascinating development of Digital Dundee.
Why your next City break has to be Dundee
Dundee has a great combination of all the amenities of urban life whilst surrounded by nature. Plenty for travellers to explore, see, do and eat in a compact and fascinating package.
Whilst it's still on its rise to fame, it makes for a special but cheap UK city break, at a time when British staycations can often cost more than two weeks in Tenerife, it's great to find a cheaper alternative to big city breaks, where you can enjoy the same level of history, entertainment and fun and still come home with some change in your pocket.
So when are you going for an adventure in Dundee?
Jenny Eve is a Writer specialising in HR and Travel. This piece was written purely for pleasure inspired by a spectacular city break in Dundee in March 2017 and the author believes everyone should go there right away!